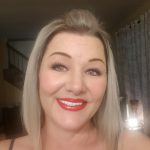 BRPT recently caught up with Stacey Myers, RPSGT, CCSH, who took the AAST's CCSH Designated Education program to meet CCSH exam eligibility under Pathway 3.
"I found the recorded modules easy to follow and the information very valuable," said Stacey Myers, RPSGT, CCSH, who earned her CCSH credential In March. "The information provided gave me important knowledge and critical details on some areas that I don't normally practice on the night shift. This greatly helped in preparing me for the CCSH exam."
The AAST CCSH Designated Education Program is for candidates with an active RPSGT credential. Upon completion of this seven module series, and receiving a passing score on the post-test, RPSGT credential holders who have recertified at least once are eligible to sit for the CCSH examination, under BRPT's Pathway #3. Candidates must provide proof they passed the post-test with a score of 70 percent or higher to receive a certificate of eligibility to apply. BRPT also requires current BLS certification for eligibility.
Added Myers, "I wanted to earn the CCSH credential for professional growth and expansion. I recently opened a new sleep lab and I'm eager to add this service and higher level of expertise to better serve our patients."
To learn more about the CCSH examination – go to https://www.brpt.org/ccsh/
To learn more about the program – go to https://www.aastweb.org/ccsh-resources