CCSH Study Guide
The 2nd edition of the CCSH Exam Study Guide is now available!!
The CCSH Exam Study Guide is built against the CCSH Exam Blueprint for exams taken after August 1, 2019 and is a valuable resource as you prepare for the CCSH exam (purchase of the study guide is optional and is not a requirement for the exam).
We encourage you to review the new 2019 blueprint by clicking the link below.
Email us to request your Study Guide for $51.50 ($44.95 + shipping)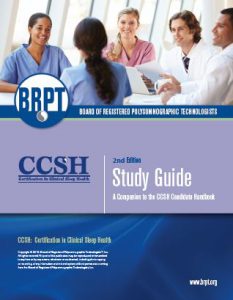 ---