Spotlight On A New BRPT Board Member: Eduardo Hernández BS, RPSGT, CCSH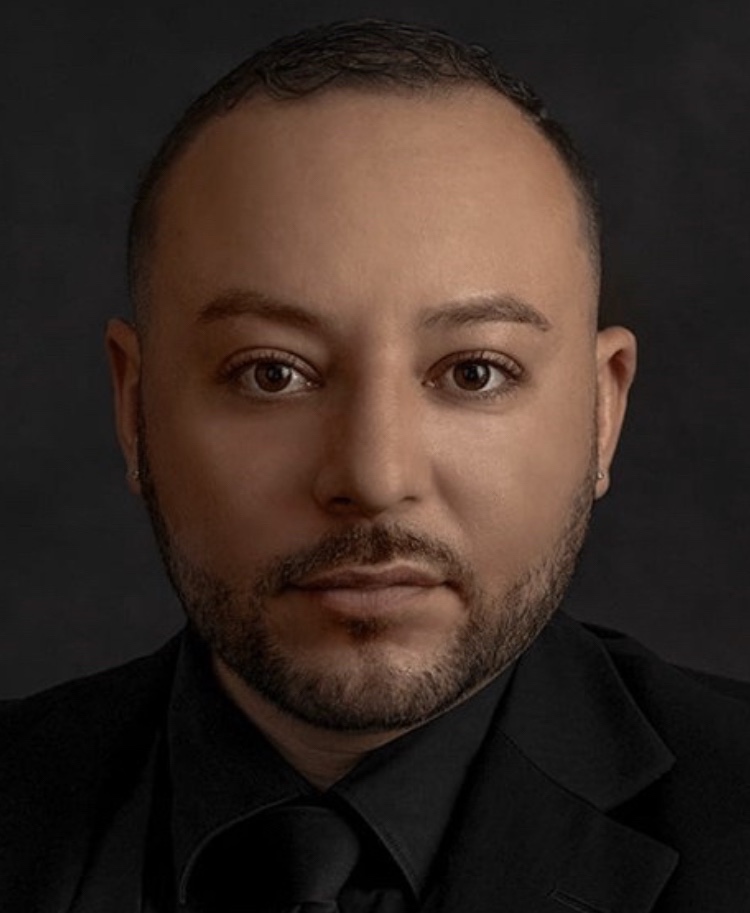 BRPT Editor: Please tell us a little bit about your current role/position at Nemours Children's Hospital Sleep Center.
Eduardo Hernandez: Currently I'm back to full time day scoring; I didn't realize how much I missed this role until I returned to doing it again! Around mid-March our Sleep Center was shut down due to COVID-19 and we were all redeployed to different areas of the hospital. I had the opportunity to step up to a Labor Pool Supervisor position during this period of shut-down, and it was a very rewarding experience to be able to work side-by-side with folks from all disciplines and backgrounds here in the hospital. However, it is very nice to be back "home" and to focus on our sleep patients: Scoring, Reporting, Scheduling, Confirmation calls, Follow-ups, Running day studies both In-patient and Out-patient, Education for both patients and staff, and everything else a Sleep Technologist does…it feels GREAT to be back at it!
BRPT Editor: You've been involved with the BRPT through the Exam Development Committee (EDC) but as a new BRPT Board member what do you hope to gain from your role as a Director on the Board?
EH: I'm very fortunate to be a part of the EDC. Aside from patient care, it's some of the most rewarding work I feel that a technologist can contribute to in order to maintain the validity, credibility, and current standards and guidelines of the exams, and therefore the profession. As technological advancements occur in sleep medicine, I want to help ensure we are at the forefront of adapting and maintaining the integrity and validity of sleep technology concurrent with these advancements.
BRPT Editor: As you hold both the RPSGT and CCSH credentials, tell us how you use these credentials and why earning the CCSH was important to you.
EH: I constantly use both of these credentials; whether it's evaluating my own family's sleep at home, being volunteered by my wife to chime in on the "I don't sleep well" conversations at get-togethers, or educating patients and fellow coworkers about current concepts in sleep, these credentials are put to use daily. Anything that deals with technology is bound to change, and sleep technology is not exempt from these changes. The RPSGT has been established as the Gold Standard for years when it comes to evaluating competence in sleep technology. As more and more changes have occurred, and patients have been increasing in complexity in terms of comorbidities and sleep disorders, I thought it was important that I do my part and expand my knowledge of sleep technology and medicine, to be able to assist in treating the patient as a whole and not just on the night of their in-lab sleep study. This is why the CCSH is important to me; it has given me the basis to more effectively evaluate the patient's clinical sleep health and to offer potential solutions to the patient's sleep-related issues.
BRPT Editor: What advice do you have for sleep techs entering the field today?
EH: I highly encourage sleep techs who are entering the field to take their time and to learn, learn, learn as much as they can about the profession. For me, that path meant starting with taking and passing the CPSGT exam. The experience of studying for that first exam and then going through the testing center process, made me much more confident when it came time to take the RPSGT exam. I encourage sleep techs to "test" each other and to update one another on current concepts, guidelines, or changes in our field, to keep ideas fresh and above all – don't be afraid of to ask questions. In addition, sleep groups and forums are great ways of gauging current concepts, concerns, and topics in our field. That said, it's important to cross-reference and avoid relying on social media and other forums as the prime source of your sleep education. The BRPT has designated Candidate Handbooks for the CPSGT, RPSGT and CCSH exams that include a list of Primary References within each handbook; these are terrific resources.
BRPT Editor: Tell us what you like to do in your free time.
EH: I love to play soccer. There is a local sport and social league that I participate in and it really gets the blood pumping after years of not playing competitively. It's always nice to be able to get out, have some human interaction, and celebrate afterwards with a beer, win or lose.