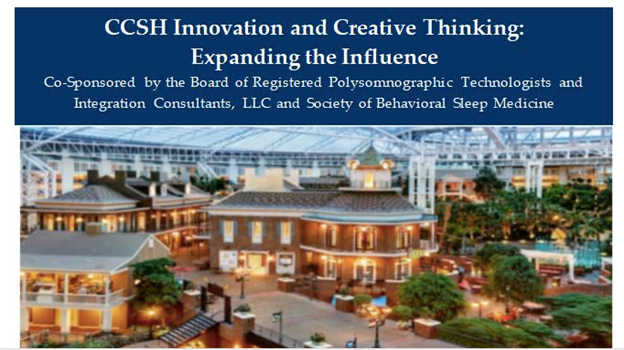 We're so excited to meet in-person for the CCSH Innovation and Creative Thinking: Expanding The Influence conference, September 15 – 16, at the Gaylord Opryland Resort & Convention Center in Nashville, TN!
Register today for the first of its kind conference that will bridge the gap between the traditional and innovative sleep specialist role focusing on the concrete ways in which you can apply the CCSH credential. The BRPT is thrilled to co-sponsor this event with Integration Consultants, LLC and the Society of Behavioral Sleep Medicine, that will earn participants six continuing education credits.
The conference will consist of workshops and discussion groups. The workshops will review patient-related topics that address difficult clinical situations, challenges and trends that impact clinicians; the discussion groups will feature presentations on specific topics which will include pro/con debates and discourse.
Join the discussion! To learn more about the agenda and to register online, go to: https://www.behavioralsleep.org/images/2021/pdf/2021-CCSH-Program-Registration.pdf