BRPT Mourns The Loss of Colleague and Friend Jomo Martin Nkunika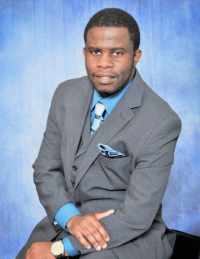 Jomo Martin Nkunika, MSHCA, BS, CCSH, RPSGT passed away on July 22, 2021. Jomo was the program director and adjunct professor of the Sleep Medicine Technology program at Montgomery College in Maryland, and was a clinical manager with MedBridge Health at the Frederick Memorial Hospital Advanced Center of Sleep Studies. Jomo served on the BRPT Board of Directors from 2016 until 2019 when he was diagnosed with Amyotrophic Lateral Sclerosis (ALS), also known as Lou Gehrig's disease.
"Jomo brought a tremendous amount of energy, passion and smarts to the BRPT," said BRPT President, Steve Marquis, MBA, RPSGT, CCSH. "He was talented in so many different ways; he served on the BRPT's Finance and Education Committees, and his technical expertise was instrumental in guiding projects such as updating the online document repository and redesign of the BRPT website. The sleep community and the ALS community, have lost a great educator and tireless advocate."
Jomo volunteered his graphics and multimedia skills with the Maryland Sleep Society and Washington D.C. Sleep Society. Prior to his career in healthcare, Jomo worked in mobile GSM telecommunications, computer/multimedia technologies and non-profit industries. On his Twitter account, he describes himself as a "husband, father to JJ & EJ. Loves God, people & life. ALS advocate (pALS) & healthcare activist. Trained in healthcare admin, sleep medicine & higher education."
Jomo was an active member of Cedarbrook community church in Clarksburg Maryland, where he played piano on the worship team.
To learn more about Jomo and his fight against ALS, go to: http://www.jomosfight.com/
To read Jomo's obituary, go to: https://www.staufferfuneralhome.com/obituary/Jomo-Nkunika