Spotlight On A BRPT Board Member:  Angelica Benitez Yusti, RPSGT, RST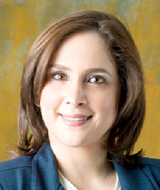 BRPT Editor:   As a new BRPT Board member, what do you hope to gain from being a member of the Board?
Angelica Benitez Yusti:  I want to help the BRPT expand its reach into the Spanish-speaking market and to diversify BRPT products and offerings. In doing so, I believe we will create more international awareness while allowing international students and candidates to take the exam in their "mother tongue."
BRPT Editor:   Tell us a little bit about the company you co-founded, globalsleepeducation.org.
Angelica Benitez Yusti:  Globalsleepeducation.org was born out of the need to have bilingual education in the field of sleep technology. As an RPSGT and RST I feel I have an obligation to lead future sleep technologists to follow their dreams of becoming credentialed professionals and acquiring the standardized knowledge they need to be successful in this profession.
BRPT Editor: Your international experience and expertise in the education space is a huge asset to BRPT; where will you concentrate your efforts to further the sleep field both in and outside of the U.S.?
Angelica Benitez Yusti:  My focus for the U.S is on special populations as there's a void in targeting native Spanish speakers in the U.S. Outside of the U.S., my goal is to get the first accredited exam approved for non-native speakers of English and to help standardize sleep education beyond the U.S.
BRPT Editor:  How did you enter the field of sleep medicine and what drew you to the profession?
Angelica Benitez Yusti:  After finishing my studies in the UK, I came back to Colombia and entered the field of sleep medicine. From there I gained a lot of experience working with Resmed, Phillips and Apex. My biggest inspiration was Laree Fordyce, who fueled my passion for this work and pushed me to earn my RPSGT credential and to be part of the sleep world.
BRPT Editor:  What advice do you have for sleep techs entering the field today?
Angelica Benitez Yusti:  I strongly recommend that sleep techs prepare and educate themselves every day: study, take courses, never stop learning, ask as many questions as necessary, participate in webinars, and join the sleep technology associations. In my experience from an international perspective and being a native Spanish speaker, taking the STAR program courses, having individual meetings with my tutors, belonging to  sleep associations where they frequently offer courses, seminars and workshops, were all very useful tools to prepare for the RPSGT exam. All of this made me more aware of the didactic of the exam and the domains to be evaluated. The BRPT offers reference materials that are especially useful and accessible to anyone entering the field, including the candidate handbooks for the CPSGT, RPSGT and CCSH exams. These candidate handbooks tell you what you need to know to prepare for the exam as well as the necessary logistics you need to know to take the exam no matter where you live.
BRPT Editor:  Tell us what you like to do in your free time? Angelica Benitez Yusti:  I love cooking, going to the movies and spending quality time with my family.